The Emerson CLAFLIN Refiner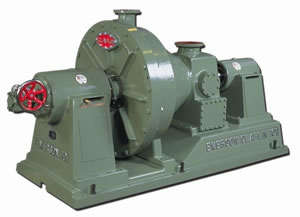 The CLAFLIN Refiner provides optimum fiber treatment following the TORNADO on all materials.The CLAFLIN is a precision refiner that can be adapted to virtually any raw material. Suitable for a wide variety of applications, the CLAFLIN produces exceptionally homogeneous stock for best quality product at lowest cost of operation. It is the most versatile conical refiner available.
Precision processing of specialty and non-wood materials without plugging.
High volume processing.