The Tornado Pulper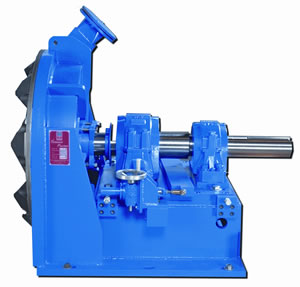 No other pulper can do what the TORNADO can do.
The TORNADO is uniquely utilized in two major applications:
"Impossible" broke recovery - For the size reduction of a wide variety of materials, the TORNADO pulper is the most efficient pulper for the recovery of waste from products considered impossible to defiber such as electrical insulation papers, gasket stock, map paper, shoeboard, flooring base, and high wet strength, eliminating ecological problems and disposal costs.
Non-wood pulping - The TORNADO is the only pulper for pretreating impossible raw materials such as cotton, hemp, flax, rags, leather, and synthetic fibers, eliminating beaters which are labor intensive, energy inefficient and a maintenance headache.
The TORNADO can be operated on a batch or a continuous basis and is now available with an automatic Precision Clearance Adjustment that can be retrofitted to existing installations.
The heart of the TORNADO is its unique rotor/stator design. An equal number of rotor vanes and stator lobes creates perfectly balanced forces for optimum processing. The only moving part is the rotor. The rotor periphery is composed of small teeth that cooperate with bars and groves on the stator at .010" rotor/stator clearance. This patented design allows the TORNADO pulper to perform four distinct functions simultaneously:
Recirculation and rapid submergence.
Maximum agitation, minimum cycle time.
Extraction through the defibering zone.
Primary size reduction of oversize slabs.